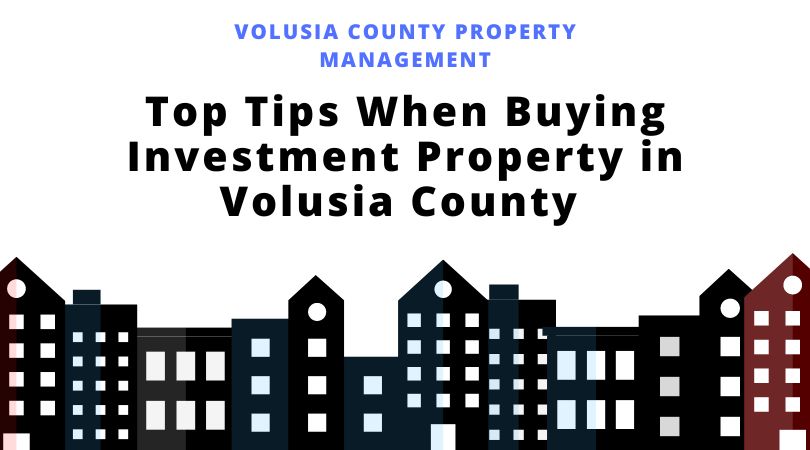 Are you a real estate investor looking to buy an investment property in Volusia County? If you are, then this guide is for you!
Being a landlord comes with many potential financial benefits. The recurring income can help you save up or offset debt and you may also be able to amass considerable wealth through high property appreciation rates.
In fact, according to Redfin.com, home prices in April 2022 in Volusia County were up 20.2% compared to last year. That being said, it pays to follow insider tips if you're just starting out.
Cities in Volusia County have a charm that attracts both visitors and potential residents. Deland, for instance, is known for its rich history and culture, as well as a small-town charm and closeness to some of the most popular tourist attractions and beaches.
Other cities that are prime investment opportunities in Volusia County include Daytona, Ormond, DeBary, and Holly Hill.
In today's article, we here at Volusia County Property Management will provide you with the basics of why buying an investment property in Volusia County is a great decision:
The Volusia County Real Estate Market
Volusia County's real estate market is very dynamic and incorporates all styles of living into its many communities. This includes downtown locations, beachfront getaways, and charming suburbs.
What's more, housing options are wide-ranging and include single-family residences, townhomes, luxury properties, and waterfront properties. Basically, whatever you're looking for, Volusia County has it covered.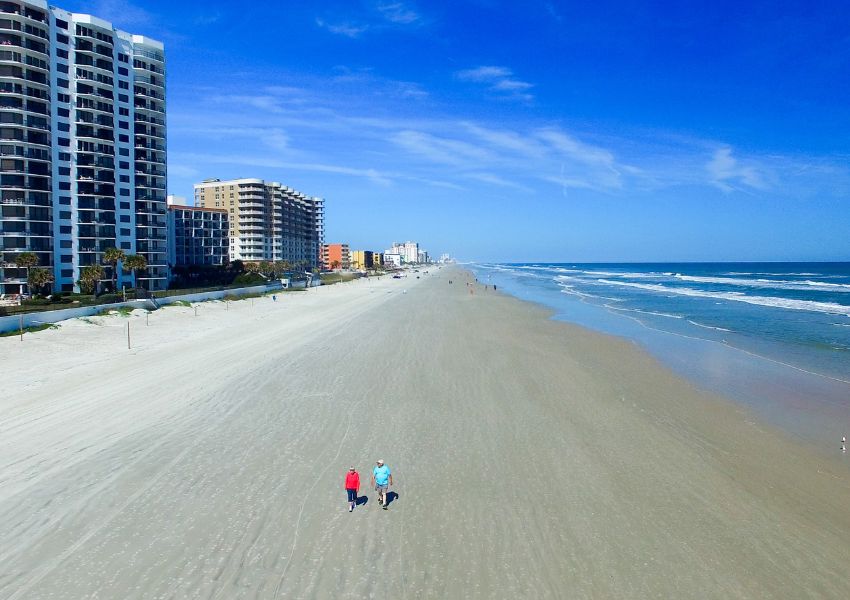 Top Tips for Real Estate Investments in Volusia County
Avoid Over or Under Spending
As an investor, you have a variety of options to consider in regard to buying an investment property. As already mentioned, in Volusia County you have plenty of options ranging from luxury properties to waterfront residences to single-family properties.
For this reason, it's important that you determine the price range in which you're willing to operate. This will help you sift through a lot of properties that would give you a realistic outlook on your investment.
Maximize Your Return on Investment (ROI)
The primary goal of real estate investors is to increase their wealth and generate passive income. One way in which you can guarantee yourself a high ROI is to go for areas that promise a high rent payment to purchase price ratio.
There are various ways in which you can calculate the potential ROI on an investment property. Including using a capitalization rate, Cash on Cash Return, and Net Operating Income. As you do your calculations, make sure to factor in expenses for any renovation and improvement.
Buy in the Right Neighborhood
Location, location, location – it's every real estate agent's mantra.
Investing in the right location can increase your chances of success exponentially. On the other hand, investing in the wrong location can turn out to be an expensive mistake.
You should also be able to predict where the market is heading in the future. For example, things like new infrastructure, educational facilities, and real estate projects point to potential future development.
However, if companies are moving out of the area, that would point to a potential downturn in the area and for your Volusia County investment.
Do the Math
Avoid buying an investment property without first understanding the numbers. Calculate the expected rental income in order to check whether the investment would be worthwhile or not.
Be conservative with the numbers, though. Overly positive calculations can turn out to be grossly misleading.
Treat Your Investment Like a Business
Being a successful property investor means more than finding good properties and doing good work. It also means treating it like a business. Just like any other business, it requires purposeful planning, execution, and management.
But how do you do that? Here are some tips on how to treat your property like a business.
Invest in the right team of experts, such as a property management company.
Keep tabs on your expenses to save big during the tax season.
Be objective and take your emotions out of the picture.
Focus on building a good relationship with your tenants.
Boost the Appeal of the Property
Once you have successfully closed on the purchase, the next step is to ensure the property is attractive to prospects. Here are some of the things that you can do.
Give the home a new paint job.
Replace old appliances with new, energy-efficient ones.
Replace worn-out fixtures.
Reinvigorate the landscape.
Make your home glow with some exterior spotlights.
Illuminate the walkways.
Doing this will help your property stand out from the competition and therefore rent out faster.
Marketing Immediately
Once your Volusia rental property is in tip-top shape, you should start the marketing process immediately. After all, you may have a great property but if no prospect knows it exists, it'll remain unoccupied.
You can market a vacant rental property in a variety of ways, including using rental listing sites, social media, and posting flyers.
Hire a Property Management Company
If you're just starting out, hiring a property manager can take a lot of stress away from you. Owning a property and managing it are two different things. To successfully manage your rental property, you'll need to have the requisite skills and experience.
You'll need to know how to market your property, screen interested applicants, collect rent, and maintain it, among other things. All of which can be handled by a property management company for a nominal fee.
Bottom Line
Volusia County is a prime investment destination. From fine tourist attractions to high property appreciation rates to plenty of property options to choose from, Volusia County ticks all the right boxes.
Be that as it may, hiring experienced hands is key. That's where Volusia County Property Management comes in. Get in touch to learn more.
Contact us today if you're a property investor looking to buy in Volusia County!