Let Us Manage Your De Leon Springs Rental Property
Do you own a rental property in De Leon Springs and need expert help in managing it?
If so, then Volusia County Property Management can help. We're a professional and experienced property management company that can help resolve any property management issue you may be experiencing.
To succeed as a landlord, you need to have certain skills and experience. You need to know how to market vacant rentals, screen prospects, file taxes, maintain the unit, and more! When starting out as a landlord, all of these responsibilities can be a challenge.
Luckily for you, Volusia County Property Management makes property management simple. As a full-service property management company, we can cover all your bases. From filling vacancies and collecting rent, to maintaining your unit. You won't have anything to worry about!
As professionals, we are affiliated with other professional organizations such as Realtor, Equal Housing Opportunity, Orlando Regional Realtor Association, and the National Association of Residential Property Managers.
Let our 20 years of experience work for you! You can get in touch with us by dialing 386.204.4552. Our property managers will work hard to make sure you exceed your investment goals.
Our Property Management Services
Volusia County Property Management is built upon four pillars: trust, transparency, customer service, and competitive pricing. Our aim is to be the best property management company in Florida and beyond!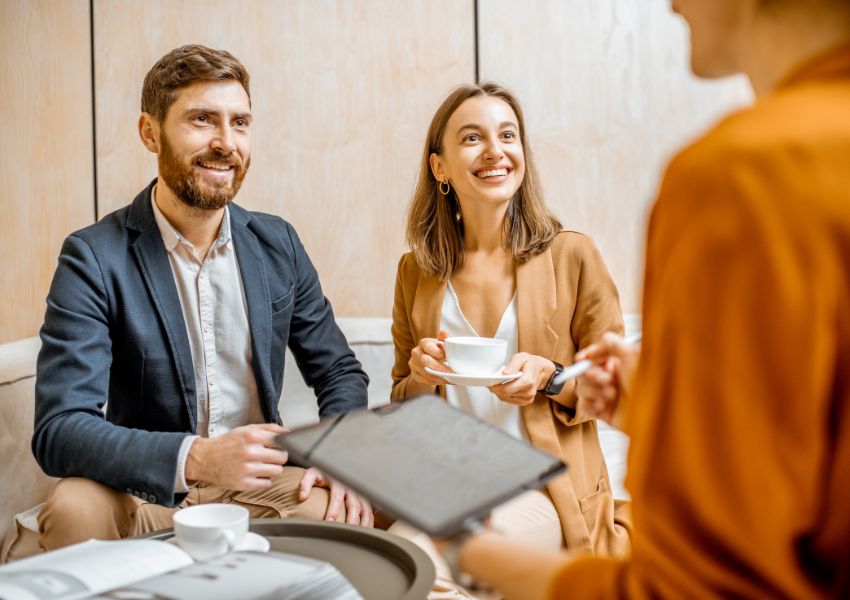 When you hire us, you can rest assured that you've hired dedicated and trustworthy property management professionals who have your best interests at heart.
The following are some of the property management services you can enjoy when you partner with us as a De Leon Springs investment property owner.
Marketing Your Rental Property
At Volusia County Property Management, we know that nothing impacts your bottom line more than a vacant unit. Worse, it may also mean having to look for funds elsewhere in order to foot certain bills, such as the mortgage.
Luckily for you, you won't have to experience this frustration when you work with us. We'll maximize our marketing presence to ensure your property is filled by qualified tenants in the shortest time possible.
One of the strategies we use in our rental advertisement distribution process is using a curated list of the top rental listing sites. These sites include Zillow, Rent.com, Craigslist, and Apartment.com.
Screening Potential Tenants
Quality tenants are a must-have to run a successful rental investment business in De Leon Springs. There is no way you're going to make a profit when you rent to tenants that don't pay rent on time, cause negligent property damage, or report maintenance issues on time.
Quality tenants, on the other hand, are just the opposite. They are the sort that will pay their rent on time, care for their rented premises, notify them of maintenance issues on time, and renew their lease multiple times.
At Volusia County Property Management, employ strategies to help you attract and retain quality tenants. Our tenant screening process is rigorous and has been designed to filter out potentially difficult tenants using tried-and-tested criteria.
Pricing Your Rental Property
Another important aspect of running a profitable rental investment is setting the right price. Overcharging or undercharging tenants will only yield poor results.
At Volusia County Property Management, we can help you determine the exact rental price for optimum return on investment. All you need to do is send us your contact information and property address to get started. Our rental analysis service is absolutely free of charge!
Collecting Rent on Time
Besides difficult tenants and rental vacancies, the other thing that will hurt your bottom line is inconsistent rental income.
Luckily, this won't happen under the watch of Volusia County Property Management. We have strategies in place to ensure your rent is paid on time, every time.
Maintaining Your Rental Property
At Volusia County Property Management, we will also help keep your property looking its best. That's because we understand Florida's warranty of habitability. In addition, we also understand the value of keeping a rental property desirable in the eyes of prospects and existing tenants.
Our team is always available 24 hours a day, 7 days a week to respond to tenants' maintenance issues.
Effectively Performing Evictions
It's rare for Volusia County Property Management to evict tenants. But should it become necessary, we'll ensure the process is quick and smooth. Each property manager in our team is well-versed in Florida landlord-tenant laws.
If a tenant becomes delinquent, we'll follow the proper legal framework to evict them from your property.
About De Leon Springs, Florida
De Leon Springs is located in Volusia County. The town is conveniently located about an hour north of Orlando in a beautiful setting featuring gorgeous state parks, natural springs, and terrific opportunities for outdoor lovers.

The town is popularly known for being the home of Ponce de Leon Springs State Park. The park is known for its incredible 6,000-year-history. The earliest inhabitants of the area –Mayaca Indians – used to refer to the springs as "healing waters."
Besides Ponce de Leon Springs, the town is also known for other attractions such as Chuck Lennon Park, Lake Woodruff National Wildlife Refuge, Hontoon Island State Park, Hontoon Island Adventures, and Stetson Mansion.
Source: Wikipedia
Areas We Serve
We're proud to serve Orlando, Altamonte Springs, Apopka, Clermont, Cocoa Beach, Davenport, Daytona Beach, Deland, De Leon Springs, Deltona, Edgewater, Debray, Kissimmee, Lakeland, Holly Hill, Lake Mary, Melbourne, New Smyrna, Orange County, Ormond Beach, Oviedo, Port Orange, Sanford, St. Cloud, Titusville, Windermere, Winter Garden, Winter Haven, Winter Park, and Volusia County.